Ebay stories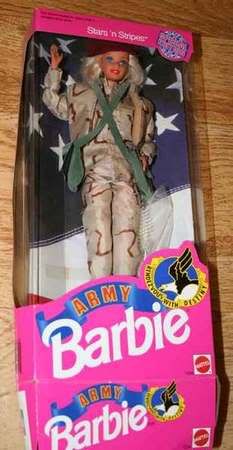 Sold! On Ebay!
Earlier I shared a story telling why it's difficult for me to get rid of things. They all have their stories, making it tough for a storyteller to give them away. I'm learning that giving things away can bring story riches.
In true storytelling tradition, I just told you what I'm going to tell you, now it's time for me to digress and make you forget what I'm going to tell you till the end. I learned that approach from
Bill Harley
, one of my favorite storytellers. If you have kids, and even if you don't, give yourself a gift and try to hear him tell if he's in your neighborhood. Live telling is always preferable, but he has lots of CDs, too.
When my husband and I were younger, we dabbled in buying collectibles as the "risky" portion of our investment portfolio. His were sports collectibles, mine were Barbie dolls. Time has passed, of course. We aren't young anymore, even though we forget that most of the time. I found myself with a couple of boxes of these Barbie dolls, hidden away for no one's particular enjoyment, and in a moment of rational thought, decided this was just plain silly. Only two of them had any particular meaning for me. "Kenyan Barbie" was bought to commemorate my short term mission in Kenya. "Eskimo Barbie" was a birthday gift from my then-young sons. Those I'd keep. All the rest, though pretty, had no sentimental value whatsoever. No stories, as it were.
What does one do in the 21st century, faced with the detritus of bad shopping decisions? Ebay, of course. Though we've bought our share of items from the internet's biggest rummage sale, selling was a new experience. I'd have a bit of fun with my descriptions. If I had to do this, I'd use my storytelling skills to give myself a seller's edge.
My first auction included "Chinese Barbie" and "Malaysian Barbie." Here's my copy for that auction.
GLOBE TROTTING BARBIE!
Barbie has it all; the looks, the cars, the clothes, the boobs, the hunky new boyfriend. On top of all that, she has done one of the things on my 43 Things list---traveled all seven continents! And she has the clothes to prove it. I don't mean the cheap tourist trade clothes, either, but the Real Deal. I want to know just one thing----how is she supporting herself? I mean, Ken maybe had some sort of corporate desk job that allowed him to support her in the manner to which she'd become accustomed, but she dumped him! And for whom? Blaine, an Aussie surfer dude with no discernable employment that I can see, whom she no doubt met on one of her Ken-underwritten global jaunts. Is it possible that this might have happened during her Asian/Micronesian tour?
We'll probably never know the Truth, although I have heard from reliable sources that the Weekly World News has a crack team of investigative journalists on the story. In the meantime, here she is, sporting one of her clothing finds from said tour. The Chinese Barbie, from the Dolls of the World Collection.
You are bidding on the 1993 Edition of Chinese Barbie, never removed from the box. The box does show some wear and bending from storage. The acetate window is bowed in along the top, and there is slight wear at the edges of the side panels. The decorative strip along the front window has some creasing as well. Otherwise, this is a virginal Barbie, something about which we've always wondered, haven't we? She is dressed in a traditional Chinese costume, a chrysanthemum print brocade guazi. Along with the Chinese Barbie, you will also receive the
1990 Malaysian Barbie
. She has been displayed, but the original box is included. She shows no sign of fading, which is more than I can say for myself! These dolls come from a smoke free home.
I was pleased with my own cleverness, in a simple-minded sort of way. Let the bidding begin! Almost obsessively, I tracked my auction, hoping it would skyrocket into the stratosphere. No such luck. It did sell, though, and that was my main goal. The communication began, and here's where the stories also started.
My buyer let me know that he'd given me positive feedback, the gold standard of the ebay economy. He added that "my wife and I met in college. She's from Malaysia, so our little girls are half-Malaysian. They are so happy to have Barbies that look like they do."
I was thrilled to hear this. I hoped all my auctions would have such wonderful stories.
Being of a mind to not make this selling more hassle than it was worth, I waited until an appropriate mailing box came into our house, and listed another Barbie. "Air Force Barbie." She was pretty cool, but why in the world had I bought all these military themed dolls, coming as I did from a non-military family? Oh, that's right. ""Risky investment portfolio." So I put on my writer's hat once more and wrote up my description.
Barbie as Fly Girl is looking mighty sharp. She has tried out military duty in all branches of the Armed Forces, and really, in her leather jacket pilot's uniform, she looks downright dapper. Even her short hairstyle has a fashionably windblown appearance. I'd say flight becomes the doll!
You are bidding on a hard-to-find, limited edition of this Stars N' Stripes series Barbie. She has been displayed, but retains the original box. Gone missing is the included hairbrush, but the windblown look hardly requires it. There are some deep scratches on her right hand, the origin of which I am uncertain. I bought it from a dealer, opened, so perhaps these are injuries sustained in the line of duty? They aren't highly obvious, however. She is in great shape otherwise, but hasn't she always been? She comes from a smoke-free home.
This one sold, again for not that much money, but at this point in my life, that was unimportant. I communicated a bit with my buyer post-sale, as she lived in the same city where I student taught many years ago. She had lived near my home several years back, so it seems we sort of traded locales. When she received the doll and left my feedback, she shared with me that her oldest son is currently serving in the Air Force in Afghanistan, and this Barbie, her grand-daughter's first one ever, will help her think of Daddy when she plays with her.
Not every Barbie has brought me a story from my buyer, but I've collected several along the way like this. I have nine more to sell, the possibility of nine more stories awaits me. In exchange for a few dollars via Paypal, I'm being given snippets of other's stories. Don't you think that there's the making of a personal story amongst all this? I surely do. Bill Harley can take such inconsequential bits and pieces and craft wonderful stories from them. I've had a workshop with Bill. It's time for me to take the lessons learned and put them to work once again. I'm so glad I was able to give up my hopes of big sales on ebay. I do believe that what was lacking in financial gain is more than compensated by the stories my buyers have shared.
If you have any great Ebay stories, I'd love to hear them. Share them right here!